Our Leadership Team
We have a professional and highly skilled team of leaders who manage the production of detailed Bills of Quantities. To talk to one of our staff – contact us.
Chris Saunders
Managing Director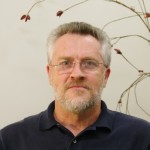 Chris has worked in the construction industry for over 40 years. Following employment with small QS practices in England he joined Rider Hunt in 1981 and worked at the Sydney practice for 23 years. During this time he gained experience in various public hospitals, health facilities and rural roll out health programmes, Homebush Bay Showground development, Olympic overlay works for the 2000 Sydney Olympic games, Bank roll out programmes for NAB and CBA, Harcourt Hill golf course, major retail redevelopment projects, project programming and planning, plus an assortment of new build and refurbishment projects in brewery, retail and commercial developments.
Chris joined Project Analysis as a director in 2003 and became Managing Director in January 2014.
Eric Leung
Director/ Team Leader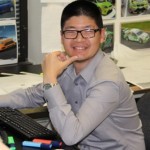 Eric has worked for PA since August 2006. Eric gained an Honours degree in Bachelor of Construction (PM) at UTS.
Eric has quickly earned the reputation of being ultimately thorough in his management of Bill production; he has been successful as team leader for many years and was appointed director in 2012.
Geoff Cook
Director/Team Leader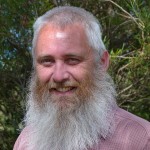 Geoff graduated from UTS with a Bachelor of Building (Construction Economics) ( (Hons). He has worked in the construction industry for over 30 years with many of those years with WT Partnership. Geoff brings a wealth of experience having worked on Star City Casino and Stadium Australia. While Geoff is located in Wellington (NSW) he is a vital part of the team. We operate an office in Wellington to benefit from Geoff's unique experience and skills.
Geoff joined Project Analysis as an employee in 2007, having worked as a consultant for a number of years before that. He was appointed director in 2013.
Glenn Tait
Senior Quantity Surveyor/Team Leader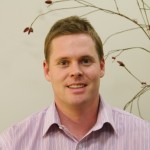 Glenn has worked in the construction industry for 23 years. He initially undertook a cadetship with quantity surveying firm Rider Hunt (now Rider Levett Bucknall) and has also gained vocational education qualifications which has allowed him to work with TAFE NSW where he worked for a number of years teaching quantity surveying.
Glenn joined Project Analysis in 2007 and is one of our most experienced Team Leaders and patiently mentors the development of our junior staff.
Michael Jiang
Senior Quantity Surveyor/Team Leader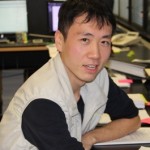 First Joined PA as a Cadet QS in July 2007 before spending over 3 years as an estimator with A.W Edwards between 2011 and 2013.  Michael Returned to PA in January 2014 as a Team Leader and has been influential in the development of junior staff members.
Crystal Vuong
Senior Quantity Surveyor/Team Leader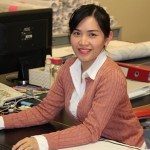 Crystal Joined PA in February 2013 after completing a bachelor degree of Civil Engineering, graduating with honours from the University of Sydney. Crystal has progressed quickly and efficiently with the company and was appointed Team Leader in July 2015.